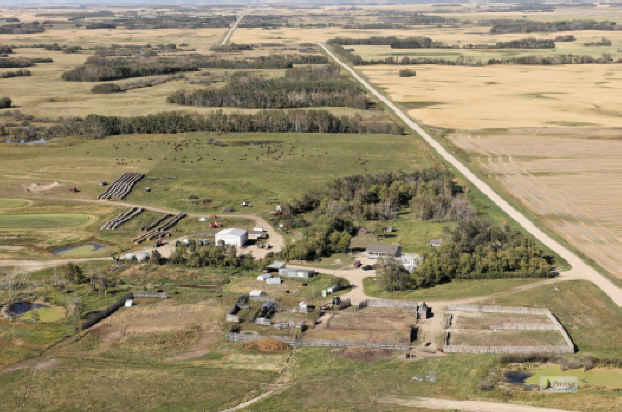 - Breeding Red Angus since 1996
- Century Family Farm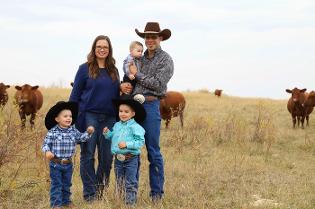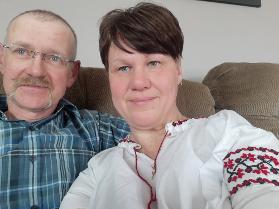 About Us
U6 Livestock is the proud family farm of Garnet and Shirley Yewsiuk, along with son Evan, his wife Brittany, and sons Kix, Kase and Ridge. Our Grandchildren make 6 generations of our Century Family Farm we purchased from Shirley's parents Walter and Anne Lalach, and expanding from there. The farm Evan purchased a few years (2 miles west of us cross-country) has also been in our family for generations. Along with the farm work, Evan is a Journeyman Heavy Equipment Mechanic working alongside Garnet in the shop on the farm. Our younger son Eric and his wife Erin and kids Bohdan and Hallie operate Dual-E Cattle Co., also raising quality Red Angus cattle on a farm 4 miles East of us. He is also a Journeyman Ag Mechanic, at Wynyard Equipment Sales Ltd. Erin does photography under her own business, as well as livestock photography under Erin Yewsiuk Photography. We believe we live the best life there is and we are proud that the joy of farming is shining through in our kids and their families.
We raise purebred Red Angus cattle, keeping our best females for our own herd. We do a little bit of AI'ing but prefer to use our own herd sires walking our own pastures. We frequently keep top bull calves for our own herd- knowing the bull's mother is an important selection factor. Our policy has always been "if we want our bulls to be used by others, they should be good enough to use ourselves". And we do.
4-H and Junior Angus were an important part of our kids lives (and son-in-law Chad's as well- which is how our daughter Bethany and Chad met), all serving on the executives of each organization and showing our cattle. We like to attend a few shows each year including Yorkton Harvest Showdown, Agribition and the Saskatchewan Gold Show because we believe we need to do our part in promoting our breed as a whole.
A change for us- our bulls will now all be selling privately off the farm- first come first serve. Give us a shout or stop in anytime!
"When I am alone outside I feel His presence in everything , especially the silence, that is when I hear Him whisper."